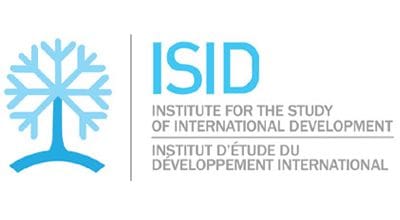 Our mission is to advance knowledge of the social, political, economic and environmental processes and conditions that enable people and societies to develop their full potential, living long, healthy, meaningful, and productive lives in community with others. The Institute supports critical cutting-edge research through fostering the engagement and collaboration of a multidisciplinary team of faculty, practitioners, and students. ISID's academic programs aim to train a new generation of passionate and innovative future leaders in the skills they need to conduct rigorous, normative and evidence-based analysis of the concepts, policies, and practices of international development. Through extensive outreach programs that aim to build bridges between academic researchers, international development policymakers and practitioners, and affected communities, ISID strives to create and communicate knowledge that contributes to understanding and solving real world development challenges
ISID's leadership cadre is supported by an International Advisory Board which includes luminaries such as former Prime Minister Joe Clark and former Deputy Secretary-General of the United Nations Louise Fréchette, and proven Indigenous leaders such as Shawn Ain-chut Atleo, Phil Fontaine and Wilton Littlechild.
For more information please visit:
www.McGill.ca/isid/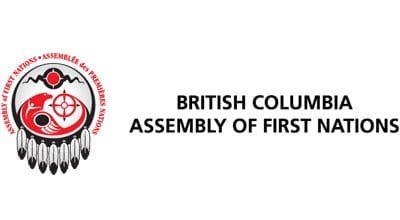 British Columbia Assembly of First Nations
"The British Columbia Assembly of First Nations (BCAFN) is a Provincial Territorial Organization (PTO) representing the 203 First Nations in British Columbia. BCAFN representation is inclusive and extends to First Nations currently engaged in the treaty process, those who have signed modern treaties, and those who fall under historic treaty agreements which include the Douglas Treaties and Treaty 8.
The Regional Chief provides the political leadership and activities for the BCAFN, and is elected to this role by the BC First Nations Chiefs for a term of three years. BCAFN is further governed by a Board of five directors, elected to three-year staggered terms. Each board member is a Chief or designate for their First Nation community. BCAFN hosts a Special Chiefs Assembly and an Annual General Assembly every spring and fall which allow for BC First Nations leadership to engage in open socio-political discussions in order to provide community-driven directives to the Regional Chief through resolution.
BCAFN is one of ten regional organizations affiliated with the national Assembly of First Nations whose members include 633 First Nations across Canada. The BCAFN Regional Chief sits on the AFN Executive Committee whereby his/her role is to ensure regional concerns of BCAFN members are included in National political discussions and decision-making processes. The Regional Chief also holds specific portfolios that deal with national policy issues and concerns.
The BCAFN Society is registered under the Societies Act of British Columbia. As an incorporated society, BCAFN operates with its own regionally specific mandates, and works towards creating new and better memories for First Nations that include meaningful participatory relationships with the provincial and federal governments as well as industry, and which aim to close the socio-economic gap between First Nations and non-First Nations people."
For more information please visit:
www.BCAFN.ca/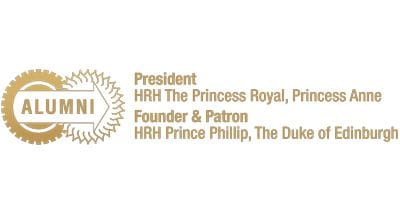 The Association of Emerging Leaders' Dialogues
"The objective is for members to look, listen and learn in the hope that the process will help them to improve the quality of their decision-making when they reach the peaks of their occupations." -HRH The Duke of Edinburgh
The first Commonwealth Study Conference held in the UK in 1956 was, in the words of its founder HRH Prince Philip, The Duke of Edinburgh "an extraordinary experiment". It set out to provide an opportunity for people from all over the Commonwealth and all walks of life to leave behind their usual roles and, with a diverse group of people, examine the relationship between industry and the community around it. The purpose was not to produce high sounding resolutions and weighty conclusions but to challenge the participants' assumptions and prejudices; to give them the chance to examine real situations and the issues arising from the interaction of businesses, their employees and the communities in which they operated. The members were, at Prince Philip's insistence, to be "people who appeared likely to be in the next generations of leaders so that when the time came for them to take important decisions they would have the benefit of what they had discovered on the Study Conference to help them".
For more information please visit:
www.csc-alumni.org/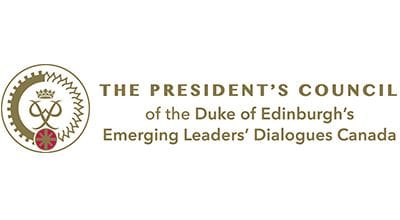 The Emerging Leaders' Dialogues Canada President's Council is made up of Patrons and Members who understand that personal relationships are the basis of successful initiatives, and that real leadership is required in a globally connected marketplace. We are pursing ethical, exceptional and engaged supporters, proven leaders from the public service, private sector, and civil society, who will provide financial and advisory contributions. The role of the President's Council is to provide examples of ethical and accountable leadership to Alumni, and to be active as speakers, hosts and panelists at programs and events.
For more information please visit: www.eldcanada.org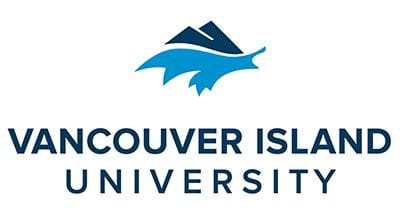 Vancouver Island University
Known as a centre of excellence for teaching, applied research and learning, Vancouver Island University (VIU), a public post-secondary institution, is producing quality graduates that are in demand by employers across the country and around the world.
With roots that date back to 1936 when Nanaimo's first vocational training school opened its doors, VIU shares a rich history and connectedness with its communities. It is this history and commitment to people that has provided VIU with a solid foundation on which we continue to grow.
VIU is a dynamic, internationally known university supporting a student population in excess of 16,000 full-time and part-time learners, including over 2,100 international students, 1,500 aboriginal students, and employing over 2,000 faculty and staff.
For more information please visit: www.viu.ca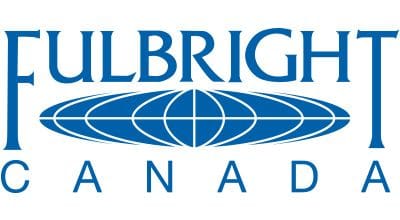 The Foundation for Educational Exchange between Canada and the United States of America (aka Fulbright Canada) is a binational, treaty-based, non-governmental, not-for-profit organization with a mandate to identify the best and brightest minds in both countries and engage them in residential academic exchange. Fulbright Canada, which has just celebrated its 25th anniversary, provides support to students, scholars, teachers, and independent researchers through a variety of programs which are open to individuals in all academic fields with the exception of medical training.
The mandate of Fulbright Canada is to enhance mutual understanding between the people of Canada and the people of the United States of America by providing support to outstanding individuals. These individuals conduct research, lecture, or enroll in formal academic programs in the other country. In doing so, Fulbright Canada aims to grow intellectual capacity, increase productivity, and assist in the shaping of future leaders.
The Foundation is governed by an independent board of directors and supported by both government, university partners, and private donors
For more information please visit: www.fulbright.ca