Participants are responsible for paying the participant fee either by securing funding from their employer, a sponsor sing organization or by their own fund raising. Participants must also finance their own travel to Acadia University. Please note that due to the immersive nature of the program, all participants are required to stay at the Acadia campus regardless of home location.
The Participant fee includes the following:
Meals - from lunch on Sunday June 16 until lunch on Saturday June 22nd
Accommodation - single occupancy from Sunday June 16 until Sunday June 23rd
Facilitate modules by leading Acadia academics and practitioners
Experiential tours - busing and meals
Course materials
Program supplies - lanyards, name tags, etc.
Accommodation
Participants will be provided with a single occupancy bedroom at the Roy Jodrey Hall, Acadia's newest residence building which is favoured by senior students because of its larger rooms and common areas.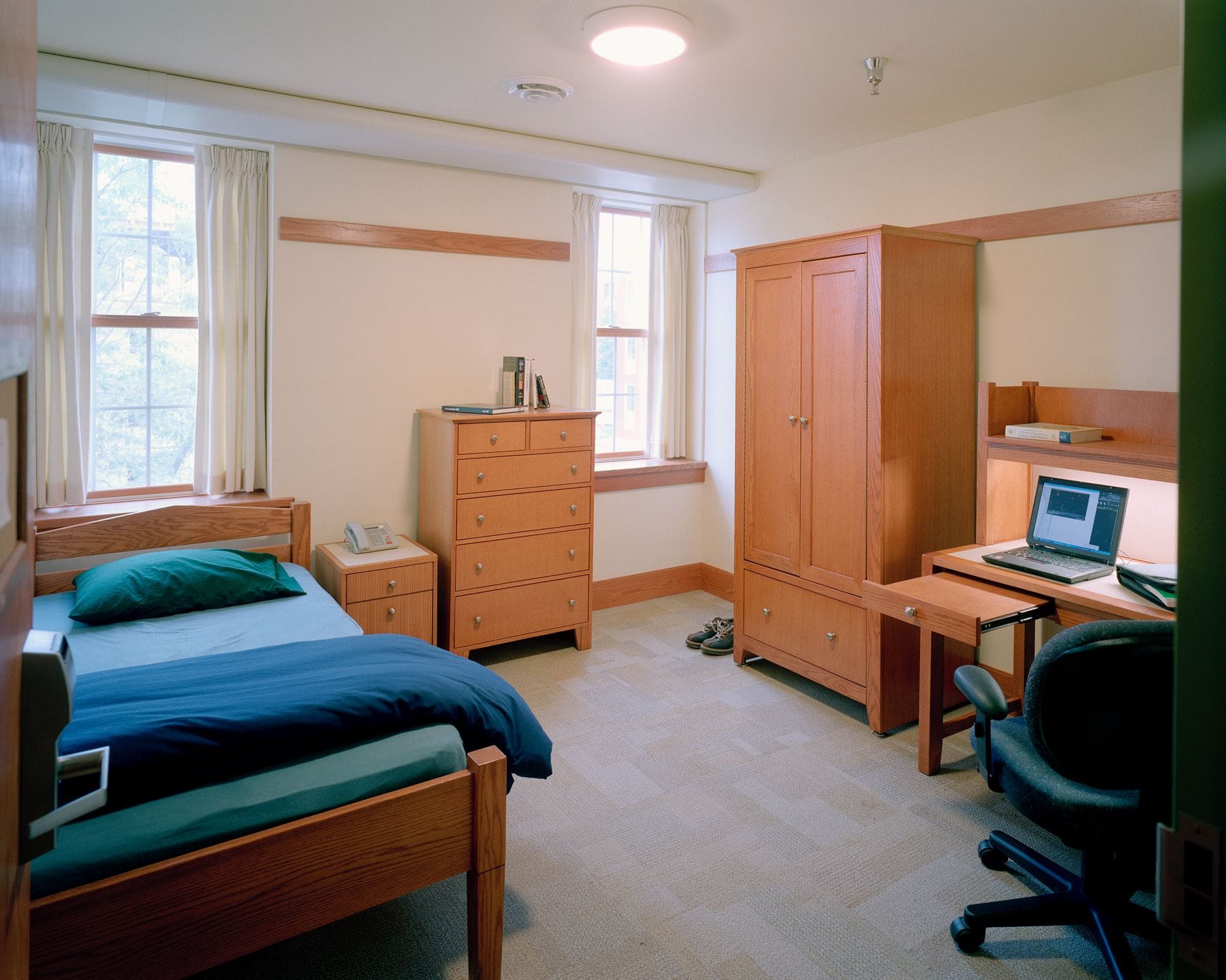 Acadia Campus
Acadia is considered one of Canada's most beautiful university campuses.
Acadia's campus sits on 250 acres in the quintessential university town of Wolfville. Steps away are vineyards, orchards, and the world's highest tides, all of which serve as living laboratories for our student and faculty researchers.
Established in 1838, Acadia is one of the oldest and most respected liberal arts universities in the country. Campus architecture reflects 180 years of progress and ranges from Seminary House, the oldest structure in Canada used for women's post-secondary education, to the celebrated K.C. Irving Environmental Science Centre and Harriet Irving Botanical Gardens.