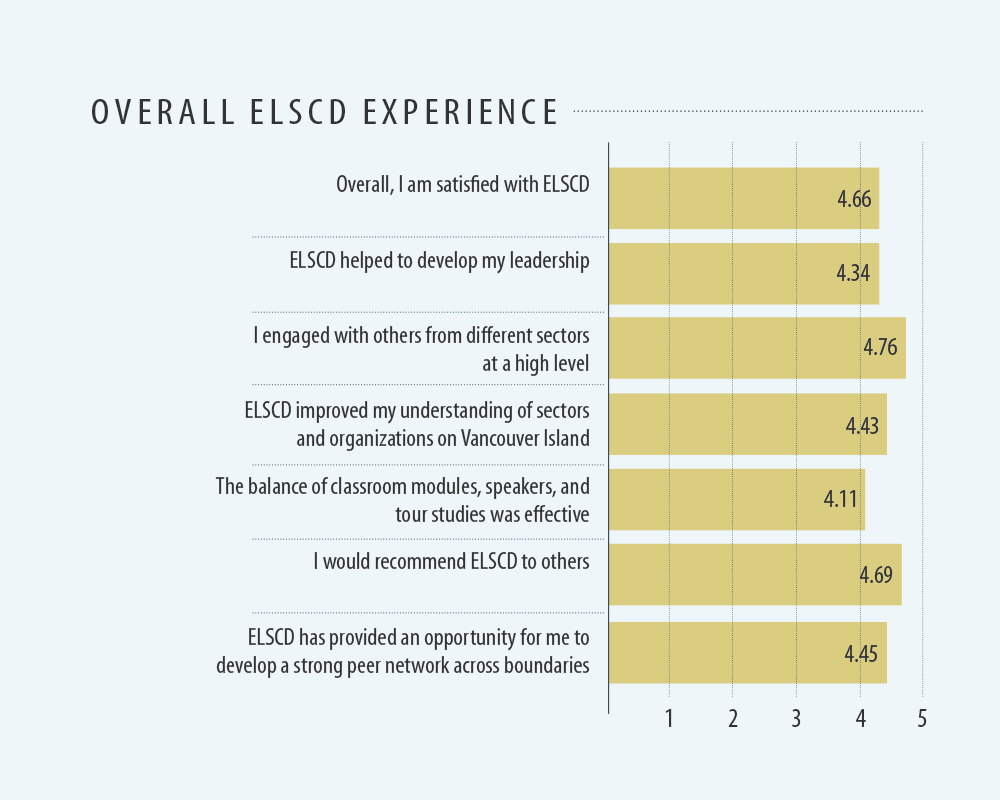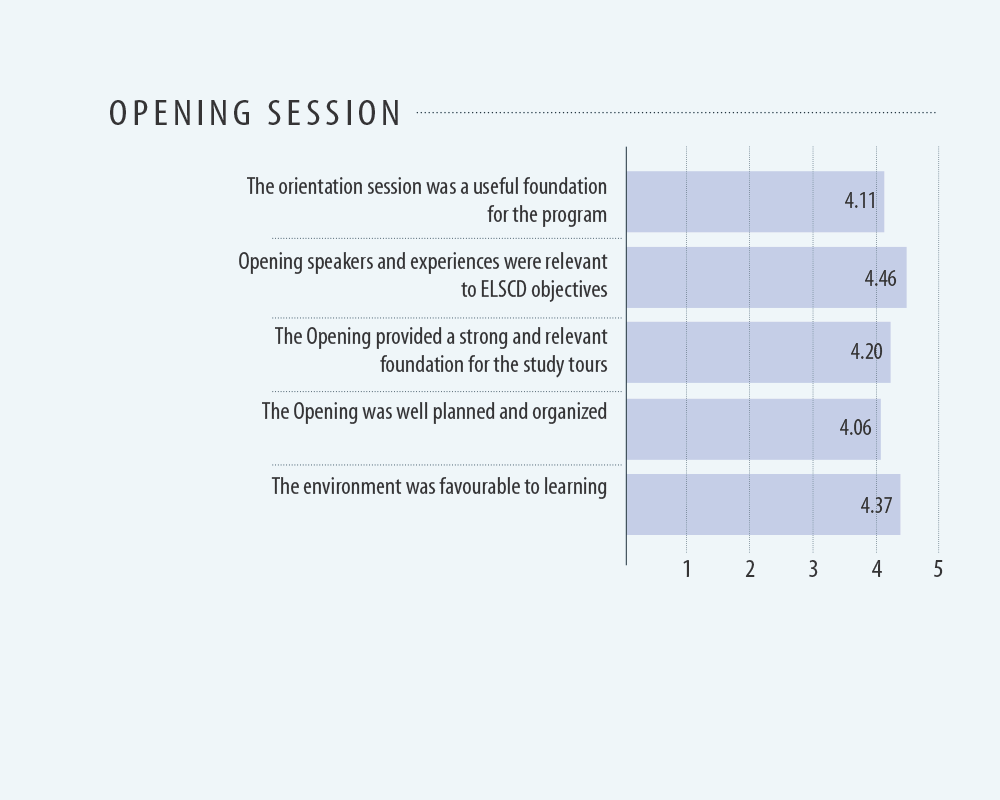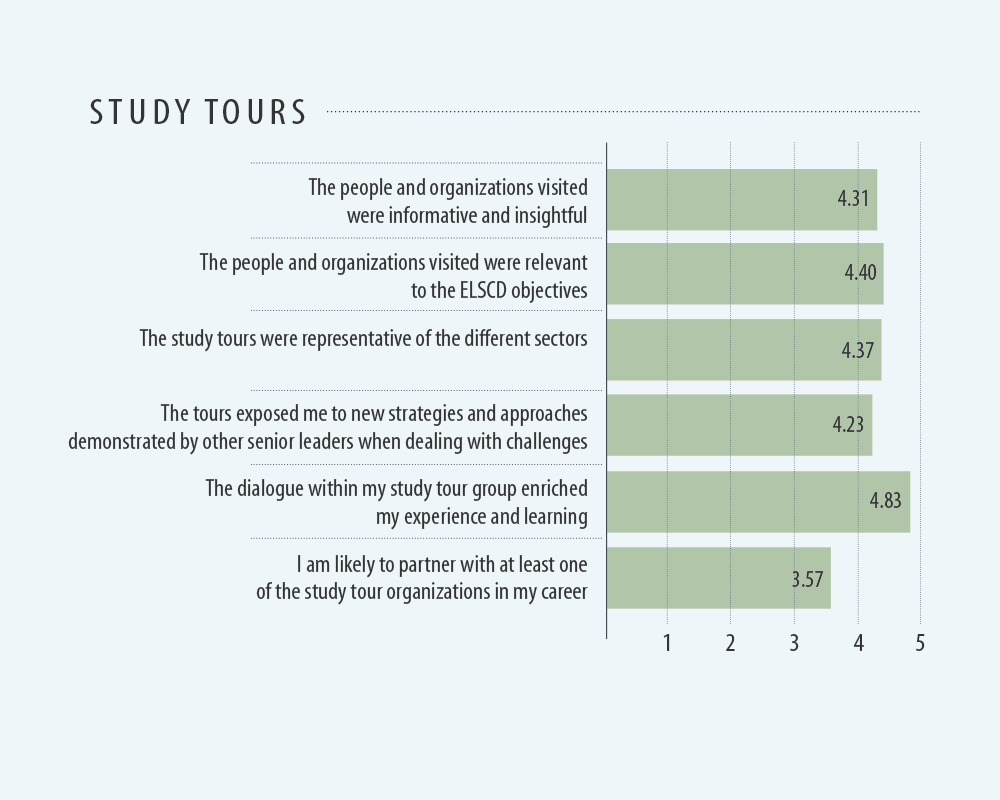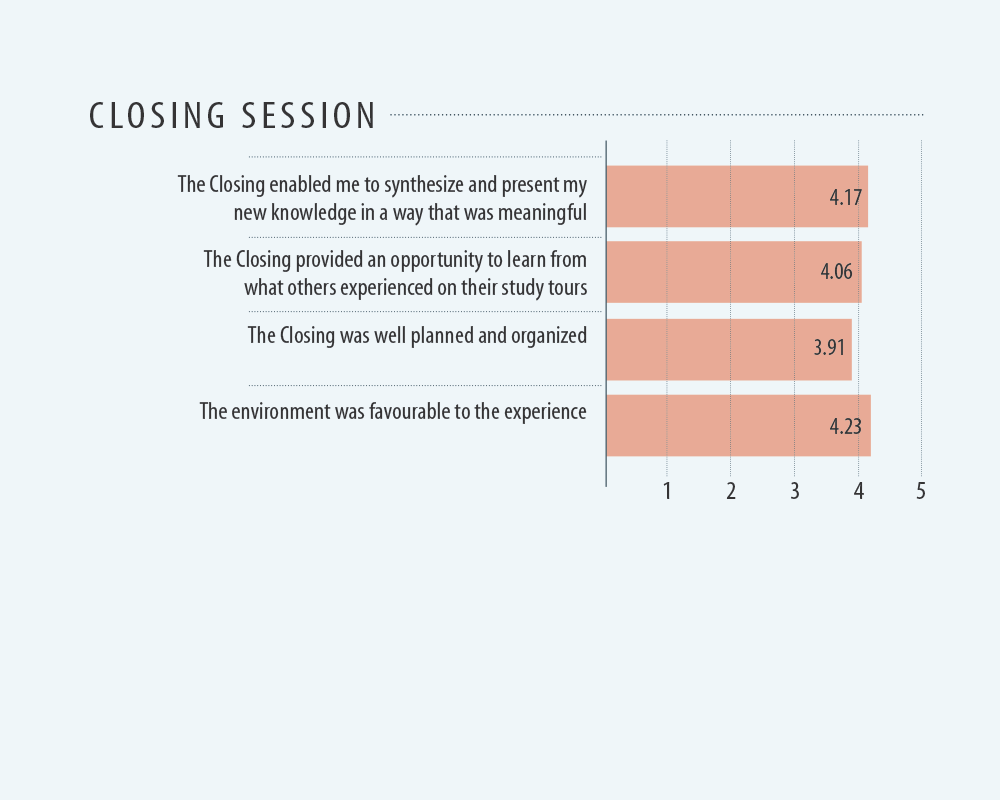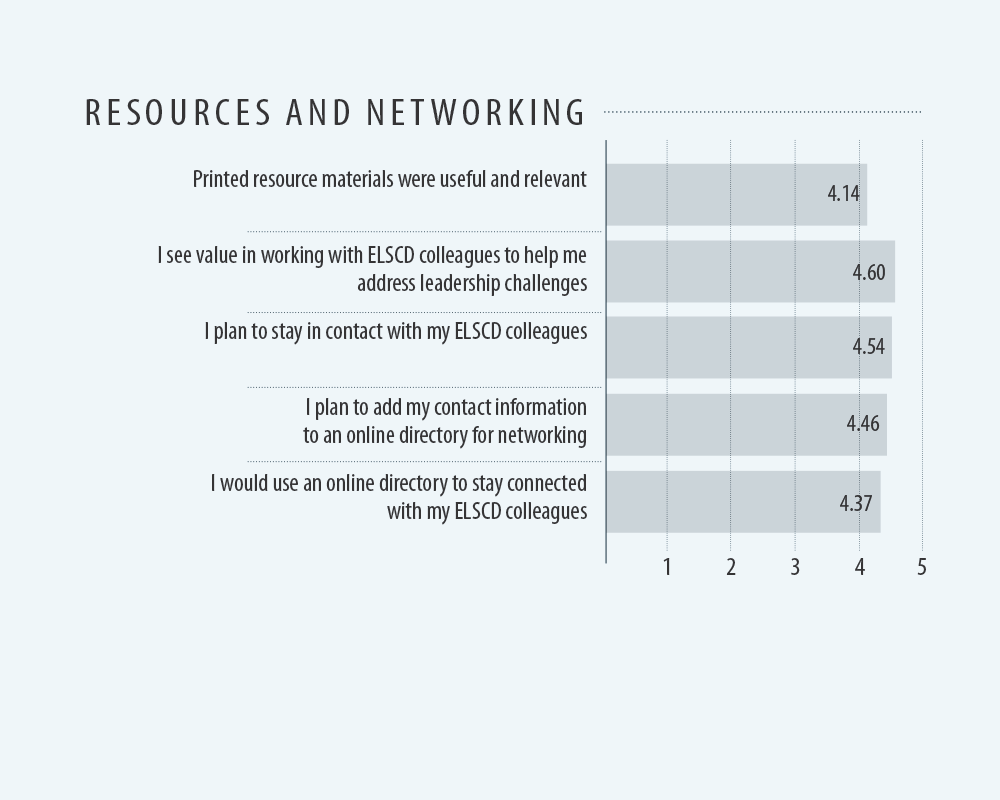 ELSCD PARTICIPANT TESTIMONIALS
I attended and participated in the Emerging Leaders for Sustainable Development, which was very engaging and had a very thought-provoking element each day from the speakers, delegates and the business tours.I really appreciated the different perspectives, insights and dialogue that were had. Coming from an Indigenous perspective, the discussions were very empowering, culturally and intellectually stimulating and I appreciated being being heard. The ELSCD space promoted the differing opinions and dialogue in a respectful learning environment.
---
I can't quite convey how utterly impressed I am with this program. The perfect blend of practical and theoretical. A contrast of progressive community leaders and, working on it. I learned so much about my own leadership style, what challenges me, and exposed to so many change makers with similar values. Such a diverse group, unique skill sets, seems like we could finish each other's sentences. Nothing short of transformational!! I am so grateful to work for an employer that embodies my values.
---
The involvement in the program gave me the courage to stand up against injustice and the strength to take the wheel when it comes to our own self-determination. The exchange helped me better understand alternative perspectives and see the world through a different lens. Having my own viewpoints challenged, my level of self awareness increased which helped reinforce my identity as an indigenous person. I have expanded on my own capacity as a young individual by heightening my competency on the issues pertaining to inclusiveness, diversity, collaboration, sustainability, ethics and good governance.
---
The ELSCD is a great opportunity to hold space where people can foster difficult discussions and dialogue, while facilitating in the knowledge transfer of what it means to support our next generation of leaders.
---
ELD and ISID have put together an engaging and meaningful leadership course that will help improve your leadership practices and challenge your thinking and what it means to move towards sustainability.
My understanding of reconciliation shifted dramatically over the course of the week. I've spent the last decade of my life working on reconciliation programming and projects in high conflict areas around the world. I'm familiar with dozens of definitions and understanding of the concept from a variety of cultural perspectives. But the week with ELSCD located my understanding of reconciliation in something more tactile. Reconciliation is so abstract so much of the time, what I realized this week was that we build relationships by building something together. That something can be anything - a water treatment plant, a flood protection system, a sense of community and belonging - or whatever other shared needs exist. We focus so much of our time on trying to rebuild relationship without anything to build them around. If we can build something together that addresses a shared need and shared opportunity, the relationship is a more natural and sustainable and creates opportunities to continue to come together, understand differences, and build respect.
---
ELSCD was an intellectual bootcamp. In discussing with my team members, who were all coming from different places and perspectives, i could see myself shift; my perspectives were constantly shaken and broadened. I left humbled and profoundly energized by the richness of our exchanges, and shared hopes and visions.
---
The ELSCD experience was transformative! Learning about sustainability within Canada is critical to expanding the perspective of what it takes to achieve it through collaborative measures. Getting to know others who are making a difference in indigenous rights and the environment expanded my knowledge about sustainability. Hands down, this experience has informed my work in Reconciliation and increased my confidence in continuing to undertake this important work!
---
Participating in the ELSCD program was an experience that shifted my worldview and understanding in ways that have improved my personal and professional work and relations.This course challenged normative approaches to indigenous and non-indigenous ways of reconciliation, leadership, and community development; and offered a space were open dialogue could happen in order to shed light to the com¬plexities of the challenges we face as a society and people. One of the greatest 'take aways' from this program were the friendships and connections made through the groups shared experiences. My network has grown, and I believe is stronger for it!