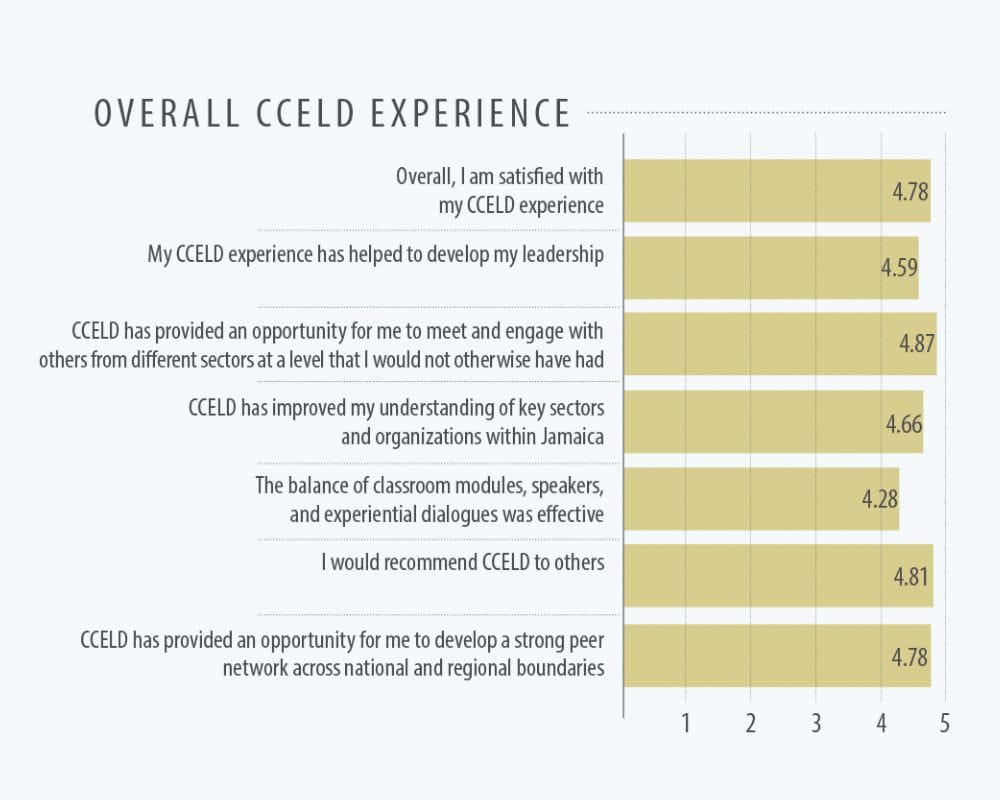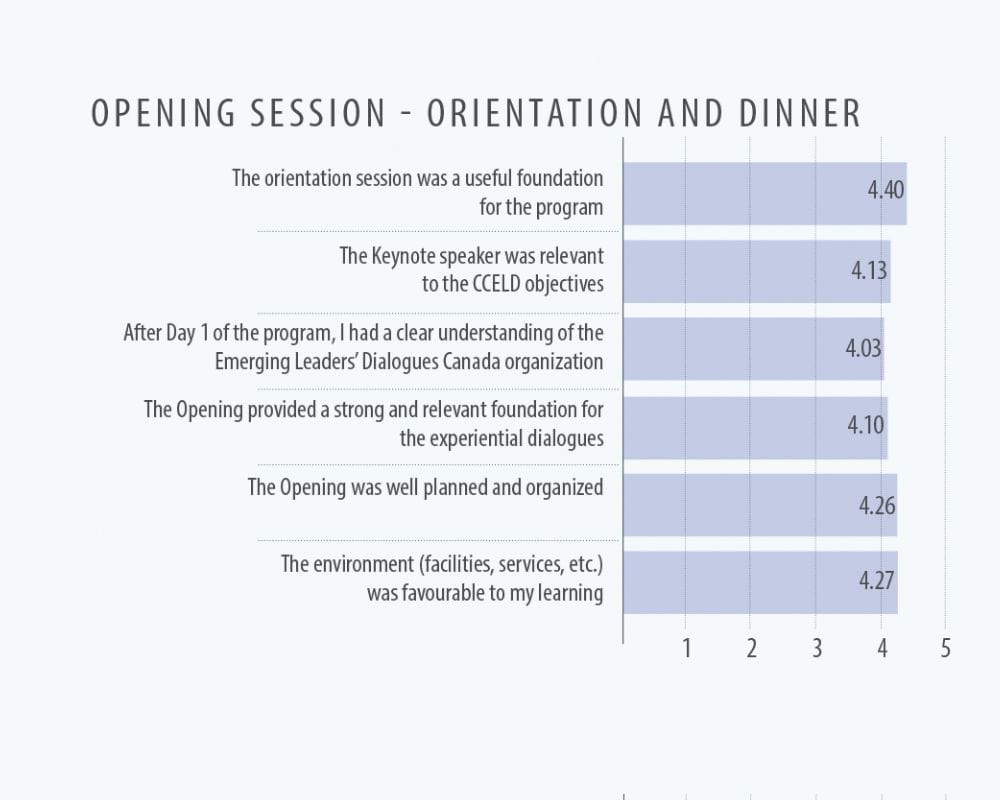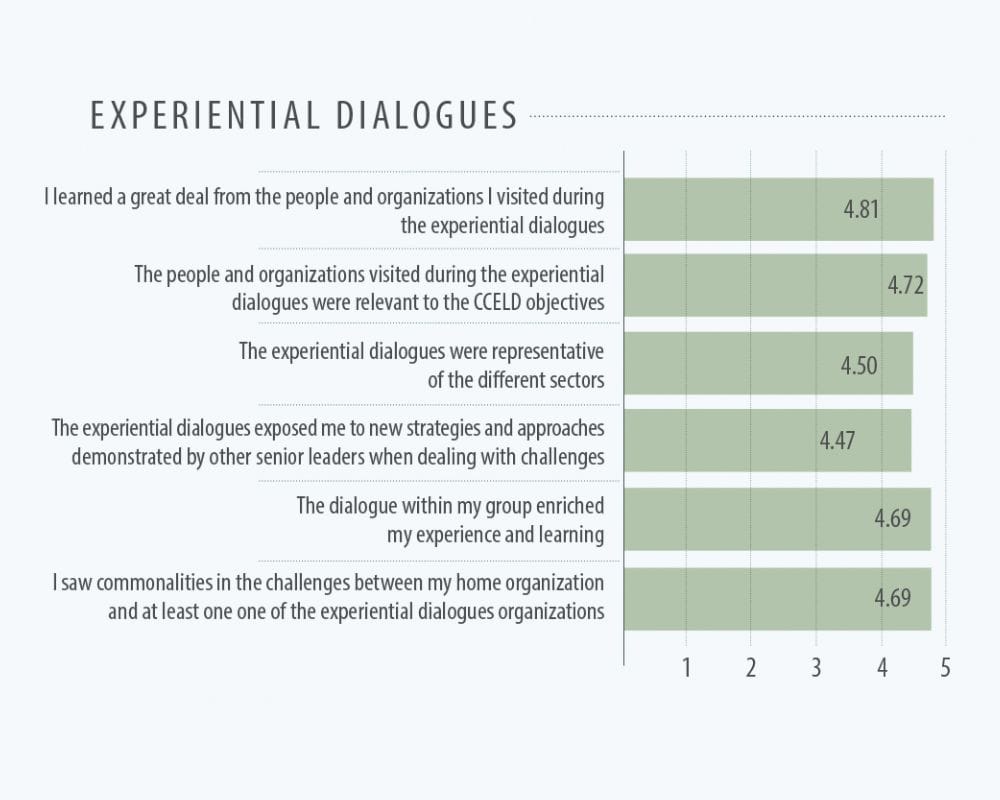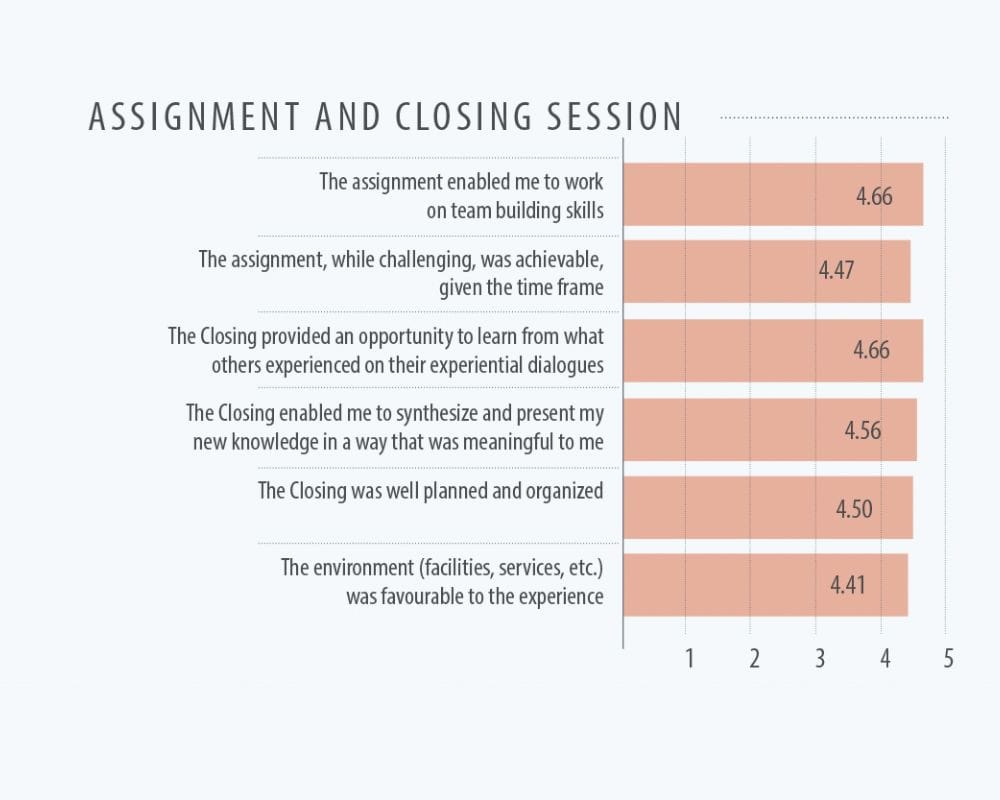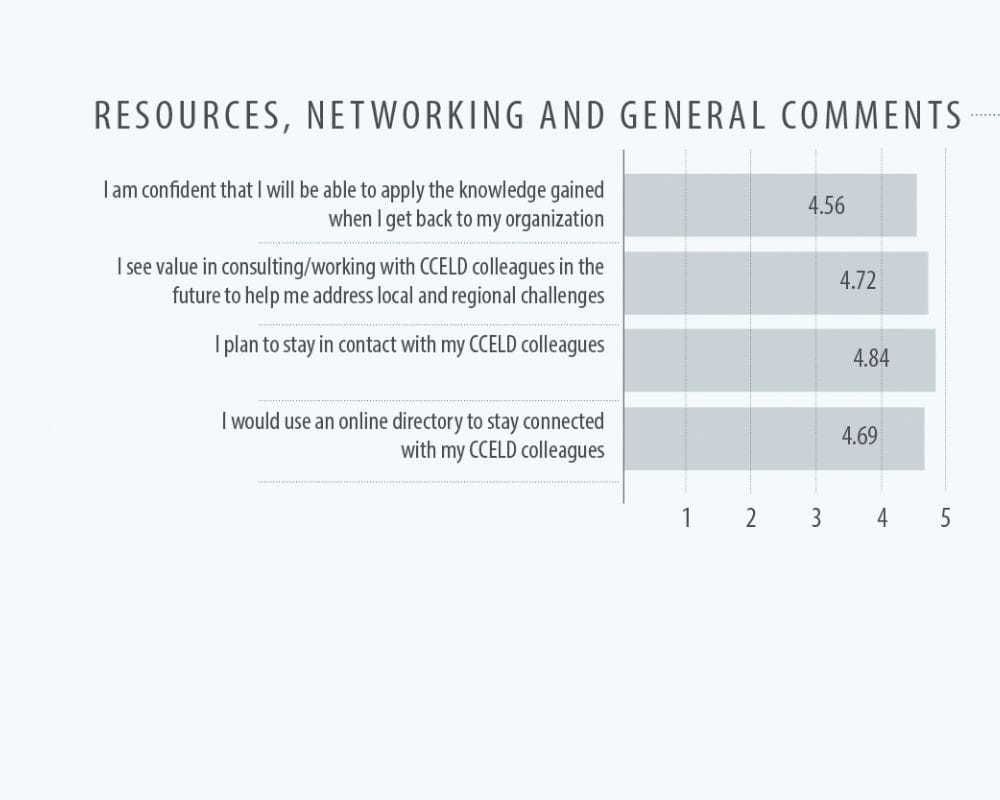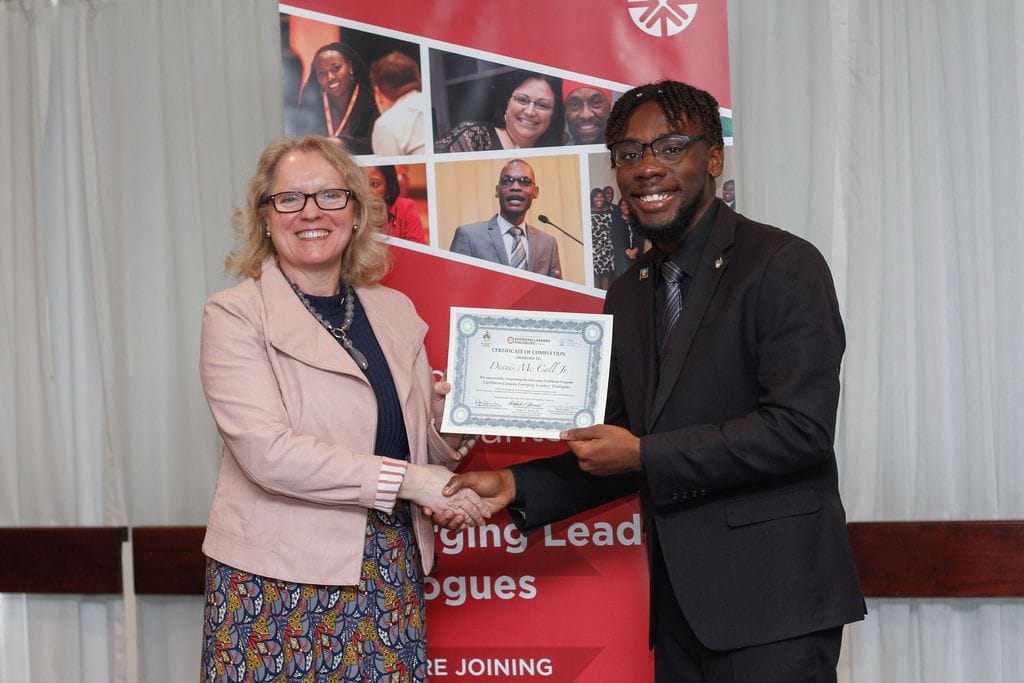 Group Written Presentations
Each cohort is asked to complete an assignment during their program week.
The assignment contains 3 parts - an oral presentation before their peers and a panel of eminent leaders; a written summation of their presentation; and a written alumni commitment which outlines how they will give back to other leaders by supporting ELD Canada programs and initiatives.
The following are the written summations of the CCELD 2019 cohort:
Learning About Leadership in the Age of Innovation
Sustainable Leadership in a VUCA Environment

Rarely will someone have the chance to sit in a room with so many impressive people, so early in their leadership roles and careers. The common experiences, the sharing of best practices, and the camaraderie built were invaluable. CCELD 2019 certainly got it right! The unparalleled combination of relevant presentations, cutting edge discussions and applicable experiential tours - all allowing for that (often missed) balance between the theory of leadership and its practical nuances.
Clay Saunders - Sr. Manager, Bahamas Ministry of Tourism & Aviation
---
I have been on several leadership programs but CCELD was the easily most fulfilling that I have ever been a part of. The experiences and the relationships built were life changing both professionally and personally. I came into this programme having managed persons for many years and I have always been of the belief that I am a good leader. Coming out of this programme I learnt that there is so much more to leadership that I could have possibly imagined. The tours were phenomenal; it was amazing to engage so many different and dynamic leaders. Understanding their approaches and styles and how those varying leadership styles affect the overall culture of the organizations. Coming out of CCELD I learnt that is ok to be uncomfortable, in fact as leaders we need to learn to be comfortable with being uncomfortable. We need to learn to listen, take risk and to trust our colleagues. Not only am I a better leader because of CCELD but I have become far more socially and culturally aware. Thank you CCELD.
Jeremy Jones Head of Technology Operations G4S Secure Solutions
---
The Caribbean Canada Emerging Leaders' Dialogues was an enriching and challenging experience, both personally and professionally. The collective experiences my group shared will no doubt live on in our leadership qualities as our careers evolve and expand, and I look forward to reconnecting with my fellow alumni in the future."
Shannon Bradey Sr. Policy Advisor, Lands and Minerals Sector Natural Resources Canada
---
The CCELD programme has been a right of passage on my journey in leadership. The experiential dialogues, community engagement opportunities and team work, reminded me that the "people" element should not be left behind as a leader charts a path towards the future. The CCELD programme has provided me with a strong foundation from which I can assess blue and green economy sustainability efforts in my home country within a global context. I will forever be a proud CCELD Alumni.
Simone Harris Analyst, Tourism Networks Tourism Linkages Network a division of The Tourism Enhancement Fund of Jamaica
My attendance to this conference has been life-changing. The modules on leadership, the blue and green economy, tourism and culture and technology and innovation came to life during the experiential tours where my team and I met leaders making strategic and intentional steps to remaining sustainable in a changing economy and climate. To this end, I have taken the responsibility in promoting sustainability in my own organization by becoming a member of the Environmental Management team that oversees the company's compliance of the ISO 14001: 2015 standards of environmental stewardship.
In addition to my professional development, my own leadership assumptions have been challenged and reframed and I am now pursuing opportunities to hone my leadership skills and engage in the growth of those I work. In the past, people would tell me that I am a leader but I would have a lot of self-doubt. Because of this conference, I know that I am a leader and I have the capacity to influence others to make significant changes in this world.
Kerry-Ann McPherson Executive Assistant/Research Analyst Jamaica Social Investment Fund
---
Certainly for me the overall goal and purpose of the CCELD 2019 was achieved. The dialogue has brought a lot into perspective from a trade union lens. All the presentations and experiential dialogues were insightful and intriguing. Throughout the Dialogue it became abundantly clear that for trade unions' sustainability it cannot be business as usual. The world of work is undergoing a major process of change which will present new challenges for trade unions' sustainability and achieving a just transition. Therefore our leadership approaches have to be revolutionised. It will require strong, audacious, visionary leaders to navigate a sustainable movement into the future.
I believe that is imperative that more emerging trade union leaders across the Commonwealth participate in future staging of the CCELD and alumni trade unionists come together to build our network to navigate our unions in the future and advance our mandate to fight for social justice and equity for all. CCELD 2019 has inspired me, as a global citizen to believe that I have an integral role to play in aiding to achieve a sustainable future. CCELD 2019 was certainly an inspiration!
La-Jean Powell Richards Jamaica Association of Local Government Officers
---
Through this program I was able to engage with others from different sectors at a level that I not otherwise would of had the opportunity. I have developed cultural intelligence skills as well as enhanced my emotional intelligence skills. This program allows leaders to further engage and enhance complex problem solving skills, ethical decision making, collaborative negotiation skills, conflict management while having open dialogue with inclusion and diversity principles. This was a transformational learning experience for me that has not only resulted in developing and enhancing and further developing my personal leadership skills but has also opened up a cross sector network of other leaders and friendships that I now engage with on topics and issues while opening up the doors of further mentorship opportunities.
Andrea Kay , RN Manager Labour Relations Ontario Nurses' Association